Traditional Healing at the Lakota Youth Development Culture Symposium
June 4, 2022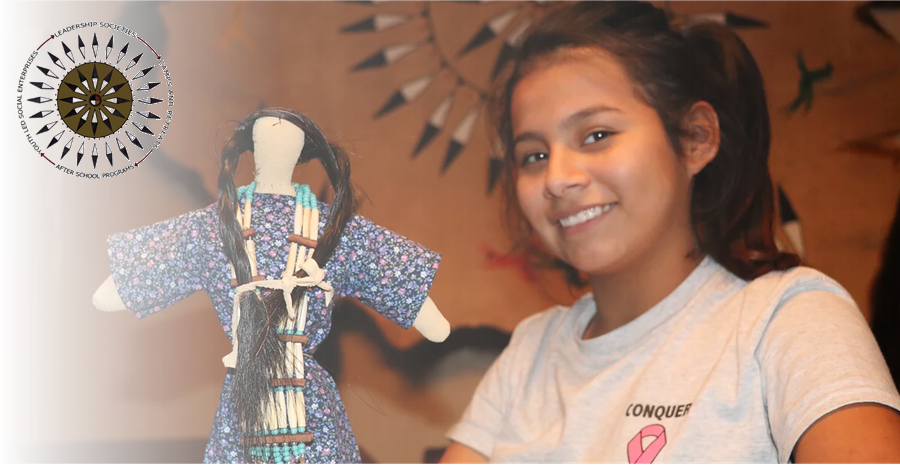 In a world full of illnesses like COVID-19, could traditional Indigenous lifestyles hold the key to good health? Lakota Youth Development (LYD) thinks so.
They will share this knowledge with the public at a one-day Lakota culture symposium titled, "Traditional Healing During and Recovering from the COVID Pandemic" on June 12 at the LYD Cultural Campus in Herrick, SD and on Zoom.
LYD is a non-profit geared toward reclaiming Lakota language, culture, and spirituality by promoting education and healthy lifestyles for youth through culturally-based strategies. With grant support from South Dakota Humanities Council (SDHC), they will host presentations by Lakota elders, knowledge keepers, spiritual leaders, and herbalists, to engage the community in discussions about traditional medicines and their uses in our modern lives.
Presenters will include Joseph Marshall III, who will take a comparative look at the Lakota people's relationship with plants and food throughout the pre-reservation and reservation eras, and Karen Little Thunder, who will present on the Lakota relationship with the natural environment. Jerome Kills Small will provide information about traditional medicines, their healing properties, and spiritual uses, while Carmelita Sully will talk about proper harvesting, preparation, and storage of traditional medicines. Lisa Iron Cloud will discuss how to preserve traditional medicines and practices. The event will also feature a traditional song performance by Earl BullHead.
Sharing traditional medicine preparations and uses is something that is important to Marla Bull Bear, Founder and Executive Director of LYD, and other community members. When she began her work 30 years ago, Bull Bear was given a piece of advice that has stuck with her.
By discussing how to practice Lakota spirituality, traditional health systems, and traditional medicines in relation to the COVID pandemic, the recovery, and the application in our modern lives, Bull Bear and the other presenters hope to create awareness and education surrounding the Lakota culture.
Ann Volin, Executive Director of SDHC, sees the importance of this work.
"Marla Bull Bear shows her care for the entire person, and includes their families, in her vibrant nonprofit, Lakota Youth Development. Through her belief, 'culture is prevention,' she uses the humanities as a central element to help Lakota youth thrive."
The symposium will be held in-person for a select few with most attendees participating via Zoom.
For more information, contact Bull Bear at ed@lakotayouthdevelopment.org.
---
Learn more about humanities programming in South Dakota by signing up for SDHC e-Updates!