Trent Preszler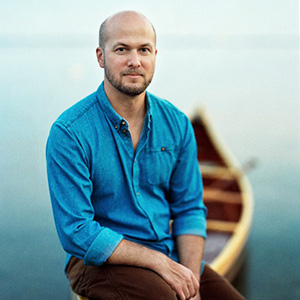 Trent Preszler grew up on a cattle ranch near Faith, South Dakota and attended a one-room schoolhouse on the Standing Rock Reservation. A 1998 graduate of Iowa State University, he holds an MS in agricultural economics and a PhD in horticulture from Cornell University. Preszler is CEO of Bedell Cellars, a Long Island vineyard, and founder of Preszler Woodshop, where he makes bespoke wooden canoes. His memoir, Little and Often, was a USA Today Best Book of 2021.
Featured Book: Little and Often
Website: http://preszlerwoodshop.com
---
TRENT'S EVENTS:
Friday, Sept. 23 @ 1:30 p.m. – VIRTUAL APPEARANCE: Memoir, Meaning & Masculinity in Little & Often – Oscar Larson PAC Memorial Concert Hall, Brookings
Click here to view the full Festival schedule.