Yvonne Hollenbeck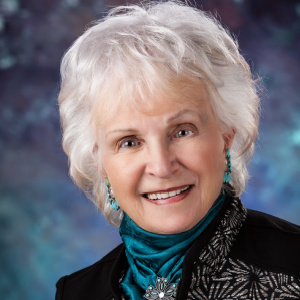 Topics: American Old West, Education, History, Poetry, South Dakota, Visual Art, Women
Community: Clearfield
Program Types: Speakers Bureau
Independent Scholar
geetwo@gwtc.net | (605) 557-3559
Patchwork of the Prairie
Hollenbeck shares 140 years of the joys and hardships of South Dakota prairie life to include a trunk show of her family's extensive quilt collection, a PowerPoint projection giving the viewers a glimpse into the lives of the makers, and some of her award-winning poetry.
The Fabulous Feed Sack Era
This PowerPoint presentation details the history of cotton feed/flour sacks and their importance during hard times in rural America. Also presented is a trunk show of feed sack quilts, aprons and feed sack clothing articles and a display of bags sporting their original labels.
Cowboy Poetry from a South Dakota Rancher's Wife
Hollenbeck, the country's top award-winning cowgirl poet, gives an entertaining presentation of original poetry.