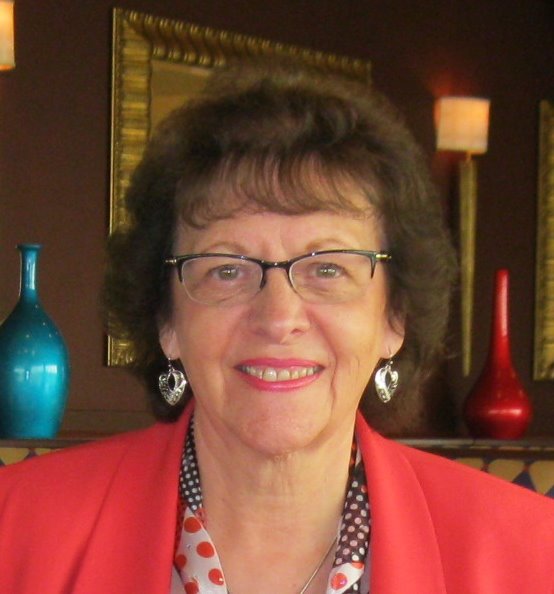 Topics: Communication, Discussion Leader, Education, Environment, History, Literature, Medicine/Healing, South Dakota
Veterans/Military History, Women
Community: Beresford
Program Types: Book Club to Go, One Book South Dakota, Speakers Bureau
mcarlson@iw.net | 605-957-4371
All programs are PowerPoint presentations followed by Q&A.
Radio Comes to South Dakota: Radio's Role in the Great Depression, World War II, and Today
How do we understand radio's history in America? What effect did radio have during the Great Depression and World War II? How did radio come to South Dakota, its role in the Sioux Falls Air Corps Radio School, and radio's role today. Is podcasting replacing it?
The Doctor Is In – The Rise of Women in the Medical Profession
There is over a 30% chance that a female physician will treat you today. Statistics show that women constitute most doctors 35 years old. This presentation traces the progress of women in the medical profession, beginning with Dr. Elizabeth Blackwell, America's first trained female physician. The theme outlines women's progress and tremendous impact of ten female physicians.
The Vietnam War Through Literature, Film, and Veterans' Stories
On April 30, 1975, the last Marine left the American Embassy in Saigon. Thus, ended America's most controversial war. Fifty years later, we have often forgotten the lives and stories of those who fought so bravely. This presentation shows "war time images" through the novel, short-story, poetry, film, and veterans' stories. Stories from Vietnam veterans in our own area are given.
World War II Comes to South Dakota—Preserving the Story
This presentation explores the lessons taught by war; the work of the commanders of the South Dakota National Guard in calling both active/inactive members into service; the hurried mobilization which affected South Dakota families; the early work of the Civil Air Patrol and its licensed pilots; the iconic stories of fearless South Dakota pilots; and stories by South Dakotans in World War II on various battle fronts.
A River Runs Through It: The Missouri River Is an Enigma
The presentation discusses how modern technology has tried to tame the mighty Missouri River and harness its energy. Aronson discusses the building of the six giant dams on the Missouri River and explores which groups benefitted most and least from the flood control projects.