December 3, 2022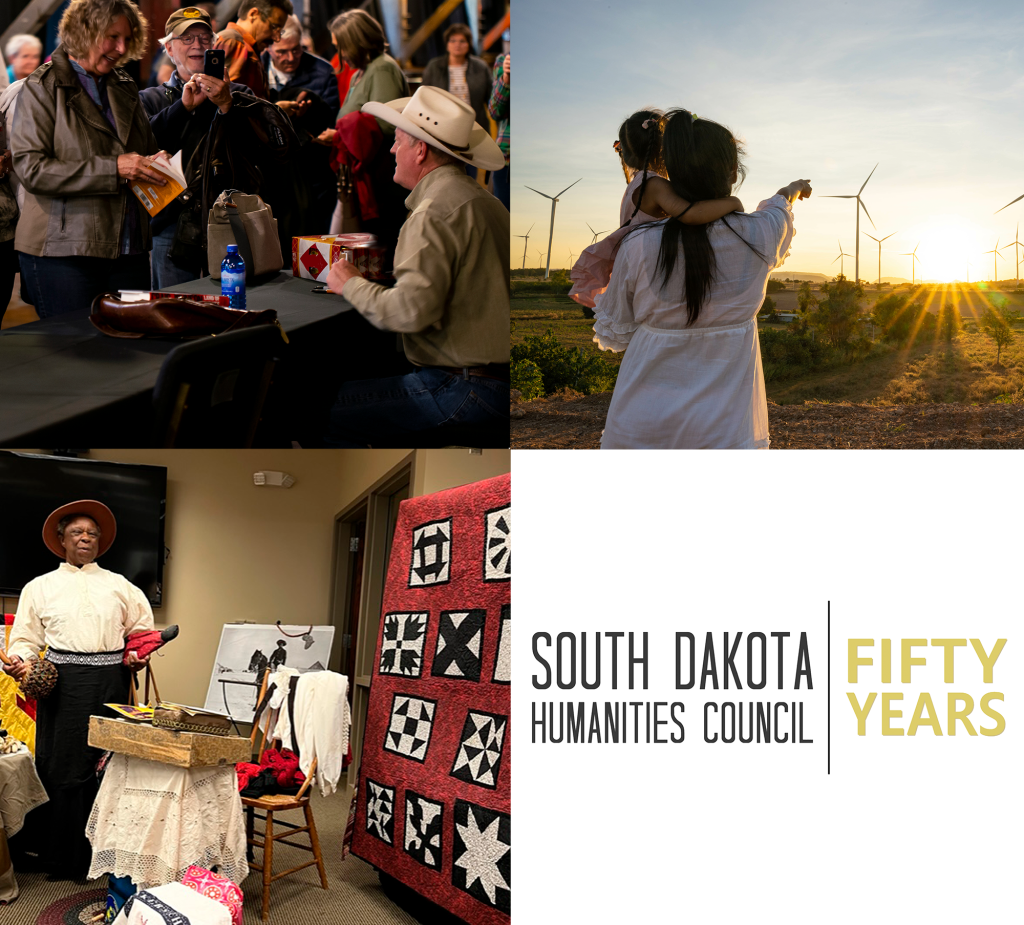 The South Dakota Humanities Council has been celebrating its 50th anniversary throughout 2022, and the nation has noticed.
A recent article on the National Endowment for the Humanities website congratulated SDHC on its half-century of delivering the humanities to every citizen in the state. It also shared photos, videos, and information about SDHC's "engaging and accessible" activities, from the annual South Dakota Festival of Books to the statewide grants program.
"We're pleased that NEH, our national organization, has recognized the quality and value of the work we do in our large, rural state," said Ann Volin, SDHC executive director. "We appreciate support from them and from our many donors; together we're laying the foundation for another 50 years of sharing the humanities with all South Dakotans. We predict many more good humanities moments."
As you plan your end-of-year giving, please keep SDHC in mind! It's because of donations from generous people like you that we were able to celebrate the Council's 50th anniversary as well as 20 years of the annual Festival of Books this year.

And there's still time for your donation to make a difference. A tax-deductible donation made by December 31 will help SDHC with initiatives such as these:
$50 covers the fee of a Speakers Bureau program
$100 sends books to another classroom of third graders
$200 aids in bringing nationally bestselling authors to the Festival of Books
Thank you for 50 extraordinary years. We can't wait to see what the next 50 will bring!
---
Help Us Bring the Humanities to All South Dakotans
Click to Donate!
---
Learn more about humanities programming in South Dakota by signing up for SDHC e-Updates!