September 9, 2023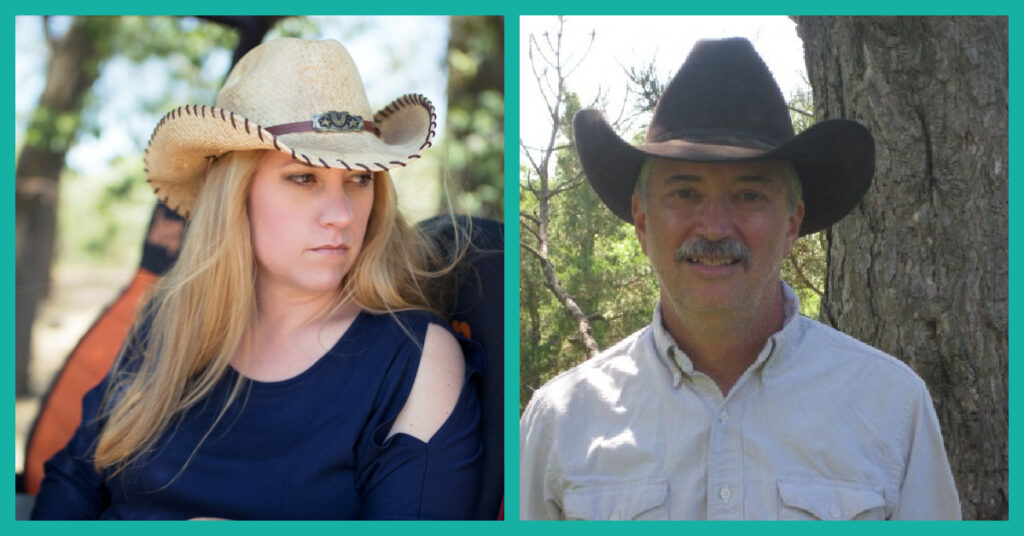 NOTE: A version of this story appears in our 2023 South Dakota Festival of Books guide, produced by South Dakota Magazine.
Bill Markley writes about the West's most legendary characters: Wild Bill Hickok, Buffalo Bill Cody, Geronimo and Sitting Bull. Ann Charles spins mysteries set in Deadwood that feature everyday characters, a twist of humor and the occasional crazy creature.
While their books may seem to appeal to completely different audiences, they both want to create stories that accurately represent the West in informative and entertaining ways that encourage readers to learn more. "Nonfiction and fiction can work together to make the whole reading experience even better," Charles says. "People like to say they only write nonfiction or fiction, and I don't think a lot of them consider how much you can blend them together and create something really wonderful."
Charles, who lives and writes in northern Arizona, and Markley, a Pennsylvania native who moved to Pierre in 1976, met at the Festival of Books a decade ago, and their friendship blossomed through subsequent regular festival appearances. As they grew to know each other personally and professionally, they started brainstorming ideas for a session in which they could share their philosophies and approaches to their craft. They launched a virtual version of "Writing about the Old West: Fiction versus Nonfiction" in 2021 and will present it again for a live audience at this year's festival.
Their methods are both grounded in solid research and accuracy —hallmarks, they say, of quality writing. For Markley, that means tracking down the earliest original sources available in an effort to reconstruct the truth because, as he's discovered, the waters often become muddied with the passage of time. "You have constraints," says Markley. "You can't make things up, but the more I research nonfiction you come across things in the past that aren't always the truth, but are based on truth. Sometimes nonfiction authors become a little sloppy and they'll take something that's been fabricated as the truth and just run with it instead of going back to find out what actually happened."
Contemporary sources are just as important to Charles, who writes the Deadwood Undertaker series — set during the gold rush days of the 1870s — with her husband, Sam Lucky. They help establish an accurate setting around which they can craft a story. "We have to be careful as fiction authors when writing a historical novel because if you run fast and loose with details — things like guns and clothing that are appropriate to the era — all that stuff is really important to readers," she says. "Die-hard fans will know if you didn't do your research, and they will put that in their reviews. Readers might let a little of that slip, but not a lot. You're going to lose a reader."
Charles and Markley have plenty more tips to offer aspiring writers, and by the end of their session, attendees may realize what these long-time authors have known for years. "Good fiction and good nonfiction are closer than people think," Markley says.
---
Learn more about humanities programming in South Dakota by signing up for SDHC e-Updates!