November 5, 2022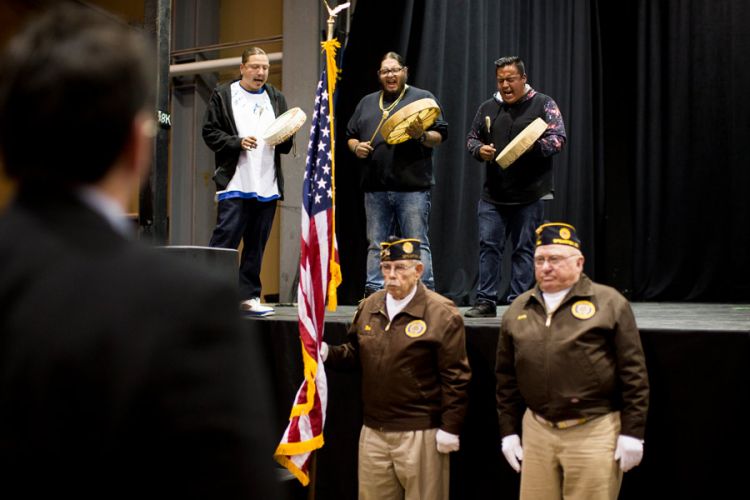 The South Dakota Humanities Council has awarded first place in the 2022 Veterans Story Contest to U.S. Army veteran Jeff West of Brookings for his piece, "The Long Road Home."
West received $500 for his winning entry, which describes his struggles with post-traumatic stress disorder after returning home from a one-year combat tour in Vietnam.
While undergoing therapy for his condition, West found storytelling beneficial, and he began teaching online writing classes to encourage other veterans to process their experiences through language.
"Several of them commented that thinking through their issues while writing about them helped them as it did me," West wrote. "Every vet who shares his or her story is unknowingly helping someone deal with their problems."
West and two other finalists read their work during an awards ceremony at the 20th annual South Dakota Festival of Books in Brookings in September. Gary Grittner of Fort Pierre placed second with "Another Kind of Veteran" and Stephen Randall of Sioux Falls took third place with "Two Paintings."
2022 marks the sixth year of the SDHC's Veterans Story Contest, designed to support veterans and active service members in reflecting on their experiences and sharing their stories. Submissions of original, unpublished work came from members of several different branches of the U.S. Military, representing service periods from 1940 to the present.
U.S. Army veteran and author Colin Halloran judged the final submissions and announced the winners during the awards ceremony at the Festival of Books. He also held a Festival workshop specifically for veterans.
Halloran has documented his combat experiences in Afghanistan in his memoir-in-verse Shortly Thereafter, which won the 2012 Main Street Rag Poetry Books Award and was named a Massachusetts Must-Read Book. He has also published the poetry collections Icarian Flux and American Etiquette, along with many essays and short stories. When not writing, Halloran travels the country leading workshops to help other veterans find a path to healing through the creative process.
---
Learn more about humanities programming in South Dakota by signing up for SDHC e-Updates!